Cool new stuff in web typography in April '19
---
Hello from Slovenia! 🇸🇮 After 6 years of living abroad, I moved back to Slovenia. I enjoyed all of these past 6 years (especially the last one in Scotland) but felt like the time was right to come back. Anyway, here's what's new in the world of web typography.
News
I'll be simplifying my business at the end of this month which means that I'll discontinue the printed version of my book. This will help me focus on other things that I want to do. So if you want a printed copy of the book, you can still get it now.
Featured
Take a look behind the fonts and how the metrics that type designers encode in them help shape perfect words, sentences and paragraphs.
Font of the month
Robin K. got in touch after the last newsletter and told me how much he loves the Cooper Hewitt font. I didn't know it at the time so I had to check it out. It's a contemporary sans serif with geometric influences. The best part is that it comes in many weights!
Cool Articles
Have you ever noticed that most user interfaces use a sans serif font? Web-based apps, mobile apps, computer operating systems. Can you think of one that uses a serif font? In this article, Johannes Neumeier takes a deep look into why that's the case.​
Dan Mall takes a look at how we think about typography in design systems and challenges it. This is a topic that interests me lately and that I want to explore further.
New Resources
A cool interactive cheatsheet with names for all parts of letters. Great for learning about typeface anatomy.
Did you know?
In 1816 William Caslon IV created the first typeface without any serifs at all. This was the start of what we now consider Sans Serif typefaces but it was widely rebuked at the time.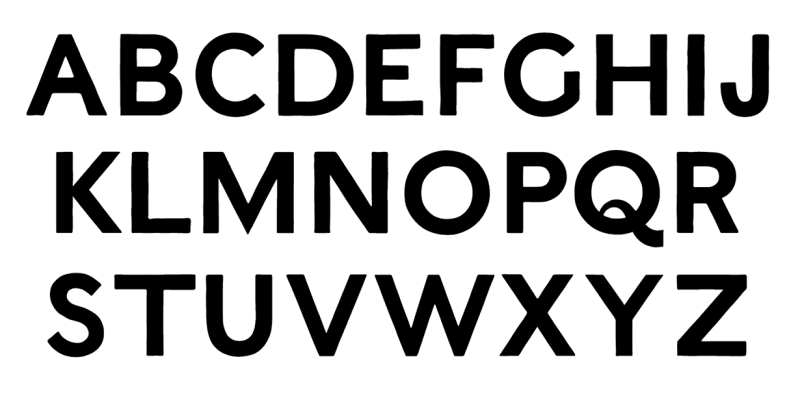 Photo of the month
My favourite writing spot with a lovely view of the Edinburgh castle. Out of the 6 years abroad, the one in Edinburgh was the most memorable and the one I enjoyed the most. I'll sure miss this beautiful city. @matejlatin.
__
That's it for this month, see you in May! 👋
Cheers,
Matej
Comments